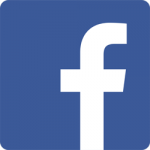 Check our most recent job postings on our FACEBOOK PAGE!
Download and print our Job Application >>
Family Support Specialist
Full-time · $16 – $17 / hour
2200 Box Elder Street, Suite 151, Miles City, MT 59301
This is a full-time position coaching children and families to build capacity surrounding their child's assessed delay. Interest in working across cultures is a must!
Click here for full job description >
Registered Behavior Technician
Full-time · $13 – $14 / hour
Miles City, Montana
This position works 1:1 with children who have been diagnosed with Autism to help with altering behaviors and sensory understandings through applied behavior analysis approaches. This is a very rewarding and interesting position! This would be a great part-time, full-time or second job! DEAP is a great place to work with great benefits! Apply today! Get paid to play!
Ideal candidate will be consistent in attendance and data collection. Most importantly, they are looking for a long term career.
Direct Support Professional
Full-time · $13.00 / hour
Glendive, Montana
DEAP is looking for team members in Miles City and surrounding areas. Part time to full time! Direct Support Professionals, or DSP's, work 1:1 with people with varying abilities, supporting them in their home and community. This makes for a great part time, full time or second job. Shifts vary allowing for flexibility! GREAT BENEFITS: health insurance, retirement and paid time off available to those working 30 hours or more!