Currently accepting applications for Family Support Specialist – This is a part time to full time position for a home visiting intervention program serving families who have children with developmental disabilities. The family support specialist uses a coaching model to support families in meeting goals they have set for their child, assesses child and family needs, maintains records, coordinates with other professionals, and advocates for families. Flexible hours and travel to other towns in Southeastern Montana are required.
Download the full Job Description >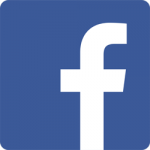 Check our most recent job postings on our FACEBOOK PAGE!
We always accept applications for the following.
Lifespan Respite Provider – Provides families relief from the ongoing demands of caring for an individual with special needs. Respite could include taking individuals on social outings, providing care in the home of the provider or family, or running errands. The individual's care givers may choose their own provider or may choose a name from the Lifespan Respite list of providers. The base rate of pay is minimum wage.
Lifespan Respite maintains a list of provider names to be given out as necessary to agency staff, and families or individuals that call and need a respite provider, hab-aide or other provider. Your name may be placed on this list if you would like to work with more than one individual or family.
---
Habilitation Aide/Direct Support Professional in Forsyth to work with an adult male – Part time to full time hours available! Pay is $10.00 per hour. This position provides services designed to assist individuals in acquiring, retaining, and improving self-help, socialization, and adaptive skills as needed. Some transportation included. Valid Montana driver's license required. Must be able to pass criminal and protective services background checks! Please call Becky Lane in Human Resources if interested at 234-6034 for an application and information on position.
---
Habilitation Aide – Provides services designed to assist individuals in acquiring, retaining and improving the self-help, socialization and adaptive skills necessary to reside successfully in home and community-based settings, and maintain skills for effectively coping with his or her physical, mental, and social needs.
---
Children's Autism Trainer (CAT) – Direct training service designed to assist the child in acquiring, retaining and generalizing the self-help, socialization, cognitive, communication, organizational skills and the positive behaviors necessary to function successfully in home and community settings.
---
Homemaker – Provides housecleaning, meal preparation or shopping.
---
All positions must have favorable background checks from the department of justice (criminal records), child protective services and a Medicaid fraud check through the Office of Inspector General before being hired by DEAP. Some positions may require a valid driver's license, current insurance, and a driver's background check.
If you are interested in applying for one of the ongoing job opportunities, click on each of the forms below, fill them out and return them to DEAP, attention Human Resources.
AUTHORIZATION TO RELEASE INFORMATION
PROTECTIVE SERVICE BACKGROUND CHECK
Direct Service Provider Time Sheet