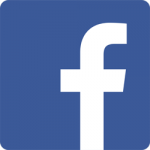 Check our most recent job postings on our FACEBOOK PAGE!
Download and print our Job Application >>
Supported Living Director
$20-$23 depending on experience.
The Supported Living Program Director will be responsible for administering the Developmental Disability Waiver and PASRR services per contract with DPHHS.
Executive Director
$51-$75/year, if interested, please email hr@deapmt.org
The Executive Director is responsible for the successful leadership and management of DEAP under the direction of the Board of Directors. This includes overall strategic and operational responsibility for mission driven leadership of the staff and programs. Submit a letter of application addressing the challenges and opportunities in the position as well as the applicant's qualifications, a resume and 3 working references.
Click here for full job description >
Family Support Specialist
Full-time · $16 – $17 / hour
2200 Box Elder Street, Suite 151, Miles City, MT 59301
This is a full-time position coaching children and families to build capacity surrounding their child's assessed delay. Interest in working across cultures is a must!
Click here for full job description >
Business Manager
Full-time – $40k – $65k/year
Miles City, Montana
This position is responsible for supervising and maintaining the overall business operations of the corporation including fiscal, supervisory responsibilities and office management.
Click here to view the full job description >
Supervised Visitation Specialist
Part-time · $13 – $15 / hour
Miles City, Montana
Do you understand that strong parents raise strong children? This position provides visitation and coaching services for families who need a little bit more support in raising their children. Role modeling and other evidence-based practices are used to build capacity in these family units. It is required to be open, compassionate and a person that pays attention to details for this position. In this position, you will have the opportunity to create the first ripple of change for a family who is struggling. Must be willing to work evenings and Saturdays.
Registered Behavior Technician
Full-time · $13 – $14 / hour
Miles City, Montana
This position works 1:1 with children who have been diagnosed with Autism to help with altering behaviors and sensory understandings through applied behavior analysis approaches. This is a very rewarding and interesting position! This would be a great part-time, full-time or second job! DEAP is a great place to work with great benefits! Apply today! Get paid to play!
Ideal candidate will be consistent in attendance and data collection. Most importantly, they are looking for a long term career.
Direct Support Professional
Full-time · $11.25 / hour
Glendive, Montana
DEAP is looking for team members in Glendive! Part time to full time! Direct Support Professionals, or DSP's as we call them in the biz, work 1:1 with people with varying abilities, supporting them in their home and community. This makes for a great part time, full time or second job. Shifts vary allowing for flexibility! GREAT BENEFITS: health insurance, retirement and paid time off available to those working 30 hours or more!