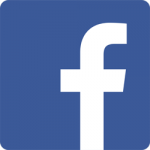 Check our most recent job postings on our FACEBOOK PAGE!
Download and print our Job Application >>
Family Support Specialist
Job Details
Full-time · $13.50 – $15.50 / hour
2200 Box Elder Street, Suite 151, Miles City, MT 59301
Posted 6 days ago
Job Description
This is a full-time position coaching children and families to build capacity surrounding their child's assessed delay. Interest in working across cultures is a must!
MINIMUM QUALIFICATIONS
– Preferred Bachelor's Degree
– Interest or experience working with individuals with developmental disabilities.
– Experience working with families/individuals in home-based settings.
– Experience in developing and implementing programs for individuals and helping them reach goals
– Knowledge of child development and behaviors.
– Ability to focus on family as primary unit of service.
– Ability to utilize structured interviewing skills.
– Ability to cooperate and coordinate services with other community agencies.
– Ability to maintain a respectful, sincere, nonjudgmental attitude.
– Ability to work with other professionals in a team approach.
– Ability to prepare and keep routine records and reports.
– Strong computer, communication, and organizational skills
Supervised Visitation Specialist
Job Details
Part-time · $13 – $15 / hour
Miles City, Montana
Posted 6 days ago
Job Description
Do you understand that strong parents raise strong children? This position provides visitation and coaching services for families who need a little bit more support in raising their children. Role modeling and other evidence-based practices are used to build capacity in these family units. It is required to be open, compassionate and a person that pays attention to details for this position. In this position, you will have the opportunity to create the first ripple of change for a family who is struggling. Must be willing to work evenings and Saturdays.
Registered Behavior Technician
Job Details
Full-time · $13 – $14 / hour
Miles City, Montana
Posted 6 days ago
Job Description
This position works 1:1 with children who have been diagnosed with Autism to help with altering behaviors and sensory understandings through applied behavior analysis approaches. This is a very rewarding and interesting position! This would be a great part-time, full-time or second job! DEAP is a great place to work with great benefits! Apply today! Get paid to play!
Ideal candidate will be consistent in attendance and data collection. Most importantly, they are looking for a long term career.
Direct Support Professional
Job Details
Full-time · $11.25 / hour
Glendive, Montana
Posted 6 days ago
Job Description
DEAP is looking for team members in Glendive! Part time to full time! Direct Support Professionals, or DSP's as we call them in the biz, work 1:1 with people with varying abilities, supporting them in their home and community. This makes for a great part time, full time or second job. Shifts vary allowing for flexibility! GREAT BENEFITS: health insurance, retirement and paid time off available to those working 30 hours or more!